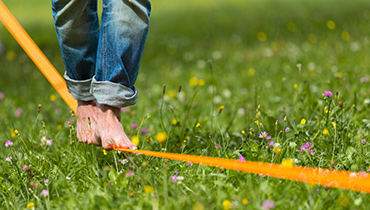 Not all organic meats are alike.
Not every supplier is right for every customer, there are differences between "small" and "large".
The supplier market is fragmented, and there are differences between co-op animal farming and EU organic guidelines.
The different mentalities and jurisdictions in various countries often create seemingly insurmountable challenges.
There are often transport issues involving small volumes – especially in the 3 °C range.
These are all challenges that occur frequently in the organic market.
Overcoming them is our mission!
Optimal way of matching up supply and demand:
Superb European-wide overview of raw material availability,
personal relationship to most European market participants, not only on the supplier side but also on the customer side,
transparency and confidence through clear-cut routines: quality, statements of origin, certificates, cold chain, etc.,
comprehensive expert knowledge of organic guidelines for the assessment of upstream suppliers and customer requests,
expertise in consultation - how stable are suppliers, what are the prospects for the customer's plans coming to fruition?
own producer audits of farmers and slaughterhouses,
from raw materials to the final product: knowledge of recipes and production routines,
matching of the type of raw material and the supplier to the market aims of the producer,
matching of the type of raw material and the supplier to producers and their production conditions,
organization and supply of semi-finished and finished products,
reliable logistics partner, e.g. dependable shipping even in the sensitive 0-3°C range,
excellent networking with the organic trade associations,
"Bauer's Best" - our own brand.